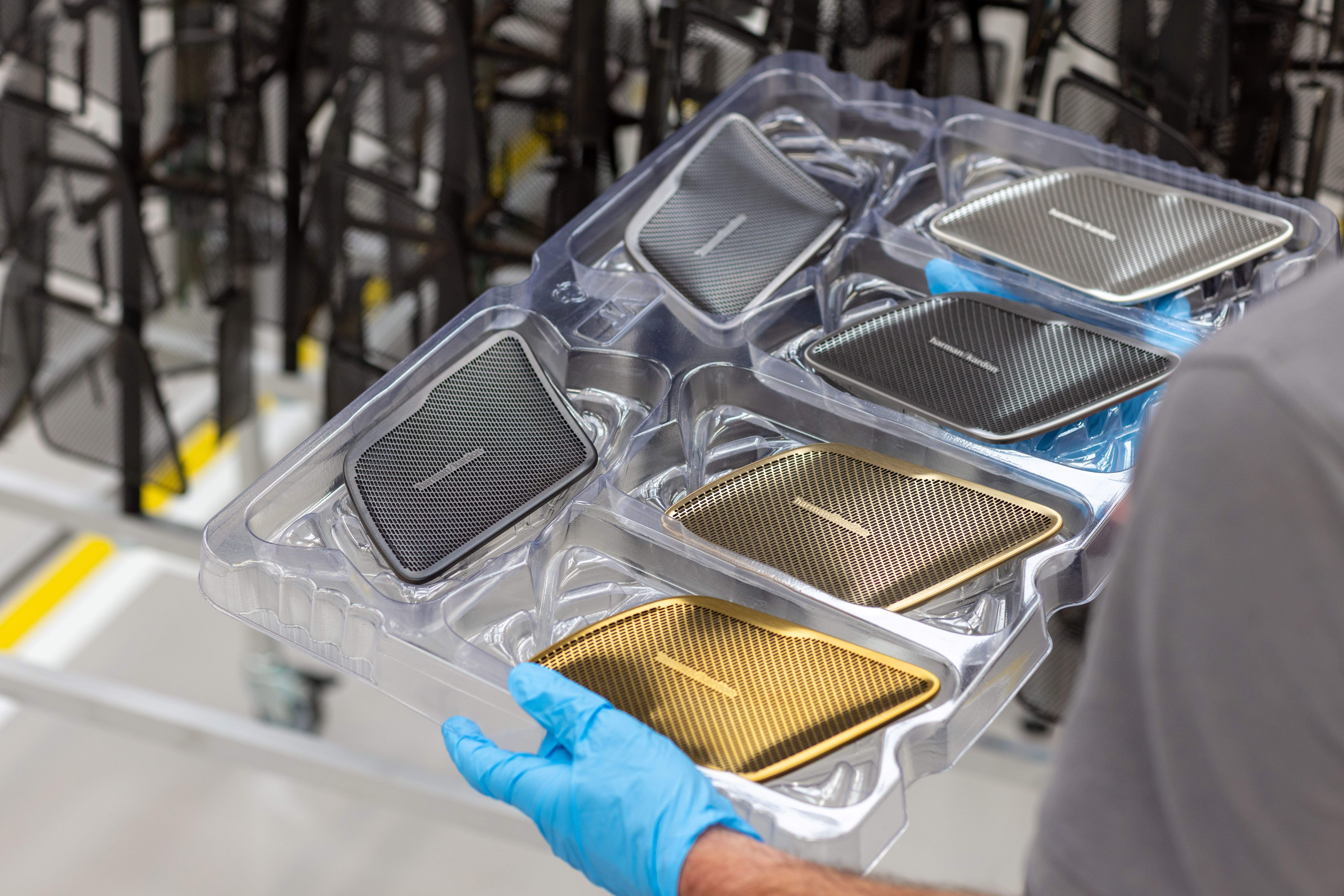 09 Mar

PVD Coating: How we are driving innovation

OEMs (Original Equipment Car Manufacturers) are perpetually caught in a balancing act – balancing the market driven desire to evolve vehicle performance and aesthetics whilst striving to maximise resource efficiency across vehicle components and materials. Hence their focus to eliminate waste, make greater use of recycled material while remanufacturing, and reusing parts.

Hence, at an increasing rate, vehicle component manufacturers (the suppliers for the OEMs) are challenging the status quo and are moving on from the old world and into a new one with innovative processes, such as Physical Vapour Deposition (PVD) coating.
Moving on from older methods of metal coating.
Sustainability is now at the forefront of component manufacturers production processes, resulting in a push to find new metallic coating techniques. Creating the move from older, environmentally harmful processes such as paint and Hexavalent chrome – which was banned in 2017 under the EU's REACH directive.
Enter, PVD Coating.
How does the PVD coating process work?
PVD – a new in-house technique from Vestatec is revolutionising the way that we coat stainless steel components. PVD coating achieves a highly durable aesthetically pleasing finish, adding metallic colour and tone to the base component. Plus, the PVD coating has no effect of the recyclability of the stainless steel, itself a 100% recyclable material.
The process step-by-step.
The heart of the process is a cathodic arc PVD chamber, operating under high vacuum.
Step 1:
The substrate is cleaned to remove any contaminants or surface impurities that could affect the quality of the coating before it is placed inside the vacuum chamber.
Step 2:
An electrical arc is created within the vacuum chamber which vaporises and ionises a metal target source (known as a cathode target).
Step 3:
The vaporised metal is combined with a unique combination of gases to create a compound.
Step 4:
The compound is deposited atom by atom onto the component substrate, forming a highly adhesive, durable thin coating.
Step 5:
Once the coating is applied, testing is carried out on every batch to ensure consistency.
Step 6:
An X-ray fluorescent (XRF) machine is used to determine the composition and thickness of the applied coating, while a spectrophotometer is used to measure its colour through lighting, chroma and hue.
PVD Coating – The benefits.
There are several benefits to the PVD coating process that are not present in other metal coating techniques.
Benefit 1 – Durability
Compared to other metal coating methods, PVD is highly durable. It is widely used in functional component applications demanding high wear rates, friction, hardness and heat resistance. In decorative applications, it's used for home hardware, including taps, door, and window furniture.
Benefit 2 – Value
Despite only measuring around one micron in thickness, the durability of the base component is greatly improved in terms of hardness and scratch resistance. This means that as soon as the PVD process is complete, the components are less prone to general wear and tear when compared to traditional coatings.
Benefit 3 – Aesthetics
Because of the thinness of the coating, PVD allows the texture of the metal to remain visible – enabling carmakers to further flaunt the design flourishes of the vehicle. Greater design freedom is available for car designers as they have new colour options available to them that have been previously unachievable – such as true black.
Benefit 4 – Sustainability
The PVD coating process does not use hazardous substances or processes. PVD coated stainless steel components are 100% recyclable at the end of vehicle life – enhancing sustainability efforts and pushing the industry in a positive direction.
Investing in a sustainable future.
Vestatec has seen the global benefits of PVD and have brought it in-house, with the aim of supporting customers to take advantage of its benefits and strengthening the wider supply chain.
With one supplier holding expertise in the entire production process – from metal forming to coating and assembly, it's now possible for designers to make their dreams a reality and push past previous restrictions. Expensive and slow trial and error processes are no longer needed as Vestatec have complete expertise in all aspects of metal forming.
Who are Vestatec?
Founded in 1987, Vestatec is an innovator in automotive component design. We create and supply exquisite metal components for our customers, supporting them throughout the entire process – from concept design to the final product.
By adding PVD to our portfolio of expertise, we have streamlined the production processes for our customers – including some of the world's leading car brands – giving them a one-stop-shop for the design, metal forming, coating and assembly.
The limitless possibilities of PVD coating are what makes it so exciting. And PVD does not only apply to the automotive industry, but it can also be used in endless applications including the medical sector, consumer products and aerospace engineering.
To find out more about how Vestatec's PVD coating capabilities can transform your metal forming and coating needs, get in touch with us today.