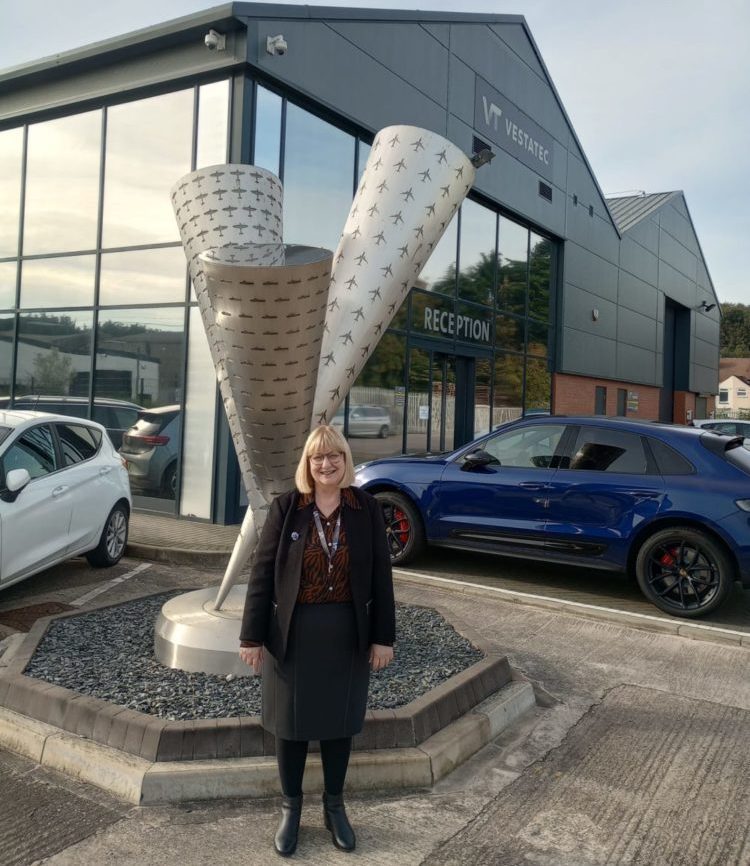 01 Nov

Press Release: Vestatec Appoints New Quality Manager

UK-based metal forming and PVD coating specialist, Vestatec, has appointed Claire Lloyd to the role of Quality Manager.

With most of its products being delivered into the heavily regulated automotive sector, this is a key role in the organisation, taking the lead to ensure that the company stays compliant with the ever-changing standards and expectations set by its global customer base.
Welcoming Claire
Bringing a wealth of experience following an extensive career in the manufacturing industry, Claire joins the team from Guildford Performance Textiles, where she spent some 30 years taking on the role of Quality Systems Engineer before moving into a product testing role.
Commenting on her appointment, Claire said: "I'm delighted to have joined such a fantastic team here at Vestatec. In what has only been a short time at the company so far, I can see the care and dedication of each and every person in the business which is clearly shown through the end product."
The recent appointment comes as the company's current Quality Manager, David Marriott looks to step down from his role as he approaches retirement.
Claire added: "I'm looking forward to utilising my industry experience to support the company in its quality management programme continuing the great work that David and the team have implemented to date, and ensuring that only the highest quality products leave our facility on their way to our loyal customers."
Saying Goodbye to David
On the approach to his retirement, David said: "Having begun my career in manufacturing back in 1974, I'm delighted to have had the opportunity to spend the final years of my career with the team here at Vestatec.
"The family ethos of the organisation is truly unique. Everyone is an individual from the team making the parts, booking in the material, loading the trucks, or those in management – everyone knows one another and is treated as a family."
Earlier this year, David was instrumental in Vestatec's IATF 16949 certification renewal, achieving a pass rate which puts the business in the top 3% of suppliers globally. The manufacturer achieved zero minor non-compliances and zero major non-compliances during its annual audit – well below the global average of four non-compliances per audit.
David continued: "Helping Vestatec secure its IATF 16949 certificate with zero non-compliance was a real career highlight and something I believe could not have been achieved without the whole organisation focused on delivering premium quality consistently throughout the manufacturing process."
About Vestatec
Founded in 1987, Vestatec specialises in highly complex metal forming, assembly and PVD coating, creating precision components to meet the requirements of high performance and aesthetic applications. In addition to being a leading supplier to the OE market worldwide, Vestatec's technology and expertise are transferable to any sector where intricacy, design and differentiation matter.
Find out more about Vestatec's work at www.vestatec.co.uk.